My personal Nikon D4 "Review" better say First Impression from Real Usage.
Just for comparison here is the Ken Rockwell Review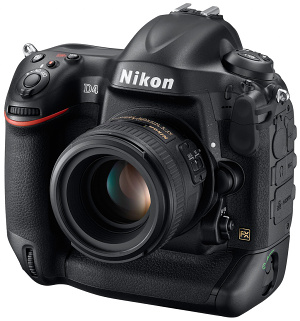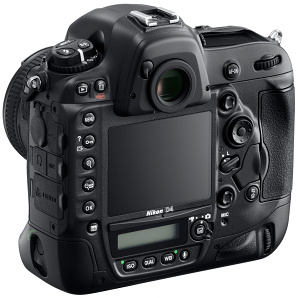 In fact this is not a real review, but my first experience at a real job. I have been shooting with a Nikon for almost 20 years, so I think
I am qualified to say something in this field :-) It's necessary to mention that actually I am using the Nikon D700 and Nikon D300 both with Battery Grips.

I would like to thank my friend Petr Simon www.photosimon.cz for lending me the D4 used in this review and Stephen Begley - sb-music-engraving.com
for some text corrections.
---
The Nikon D4 is lighter than the D700 with its battery grip. The new ergonomics of the D4 are better, much better, than the D3s I was using as well. The D4 includes many small features and improvements which taken together constitute a real step forward. But this is definitely no Revolution, rather a case of Evolution. The D4 finally contains features I was praying for for years and this is good. Everything is just little bit better than the D700/D3/D3s but all these make the D4 a great camera! An overpriced camera - sure! But this is Canon as well, maybe even more than Nikon :-(
During my experience of shooting indoor sports I didn't find all that big a difference in the picture quality, taking into consideration the 4x higher price compared to the Nikon D700. The output is not 4 times better. Maybe 1.3 x better, but not 4 times! What is very important in critical situations is the amazing AF accuracy and speed. This is something you can really rely on! It's good on my D700, but the D4 is even better. Another thing I like is the "joystick" for AF points selection. It's working surprisingly well. While this is sensitive enough, I think some kind of small touch pad would be even more intuitive and quicker to use for faster moving objects. Hey Nikon - can you think about this in your Labs?
White Balance - very good - great job Nikon.
High ISO - this is perhaps something better suited to a long academic discussion. I have the feeling that this camera is still on the same level as the D3s, but the slightly higher resolution makes picture feeling better, because during the preview (on monitor for example) the image is down-sampled and the Noise level is lower then . I think this is something of a trick. It appears there has been some tweaking in the software, but I am sure the sensor is just the same as the D3s but with a higher resolution. (via the processor?) Altogether this makes the D4's pictures more crisp and bright in some channels. It's also possible that the AA filter is thinner than that on the D3s and this makes the picture a little bit sharper . (Granted, this is just speculation on my part!)
Viewfinder - I personally like
AF Selector - AF / M side lever… perhaps set too deeply in the body, this is not for everyone's fingers. Sorry guys. This element really needs to be improved. The AF is working excellently in general.
AF Points - what makes me really happy is the fact that when you turn the camera to the vertical position the selected AF point immediately moves according to the same position but in the vertical axis! Wow! That's making Live nicer especially If you do not have time during the Action!
AF Layout is again in the small group in the viewfinder centre because of eventual usage of fucking DX lenses. In a Full Frame camera I want it spread completely across the available area. This is pro tool so Nikon… Please!
Sound Noise (mirror noise) less than the D700, which is good :-) I appreciate this.
Battery life - hmm... I'm disappointed. The D3s definitely gave a longer life… And don't tell me anything about official tests etc... I speak from experience.
Zoom Buttons on the back of the body - what kind of Idiot swapped these two buttons?!
The D700 and D300 has first - and then +

, now it has been reversed, + and then -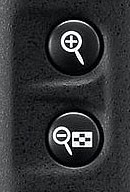 . What a pain to handle it when like me, you use both cameras. Jesus! Why confuse users?
Responsivnes of the camera – Great, as expected at this level.
Video - For this we have Camcorders :-)
FTP Picture Realtime transfer - great feature! Bravo!
Shutter lifecycles - 400,000 good! So in real life it could be as many as 800,000 cycles. I heard about the D3 having 800,000 without requiring shutter replacement!
QXD Card - smile .... I have some doubts regarding this ... as the new Lexar CF cards can write at higher speeds than the QXD ... Nikon had to stay at 2 CF Slots. This bloody exotic and unavailable card is a step back. Consider also the special card reader etc ... only problems behind that...
I am surprised and question why the D4 RAW files should be almost twice the size of the D700's. The resolution is only slightly higher. Could it be because of the difference between 14-bit and 12-bit? For sport I'm using 12-bit RAW recording as this is faster and there is no discernible difference in the picture quality. I cannot recall - maybe the D4 has 14-bit as default. Sorry - I had the D4 in my hands for the first time and had no time to get familiar with it in greater detail.
GENERAL CONCLUSION:
The Nikon D4 is undoubtedly a great Camera. Personally I have a problem with justifying the 4 times higher price (compared to D700) just for the sake of several small features. In some critical situations (low light + fast action) this is surely an area where the D4 sets a new benchmark. For me the however, the true value (price) of such a machine lay around the 4000 USD not the RRP of 6000+ USD (6000 EUR in EU)
I like the D4, it contains some nice features. It also has the ubiquitous HD video capabilities - ok, but some customers are not using this function at all. Ultimately - like everything these days - it's overpriced.
---
Link to the Gallery with Floorball Match. Most of the pictures were taken by Nikon D4 some by D700 - can you find the difference? :-)
Used Equipment: D4, D700, Nikkor 300/2.8 VR II, Nikkor 70-200/2.8 VR, Nikkor 85/1.8G, Nikkor AF-D 35/2
http://78.41.17.250/2msoft/coppermine/thumbnails.php?album=156